"Wherever you are, be all there!" - Jim Elliot
It's been just over a week since I left Chicago and flew to Croatia to begin my biggest adventure yet traveling across the world with Remote Year. Both terrified and excited, I left everything familiar, said "see ya later" to everyone I loved [cue ugly crying], and wiped away tears as I set off on this totally unfamiliar journey with 60 strangers for the next 12 months.
Woah.
And here I am, a week into it, still in this daze of disbelief, smiling and asking myself "Is this real life?"
Remote Year: Week One
To say it's been an overwhelming, overstimulated first week is an understatement. Each day has felt like three days in one — filled with overlapping activities, relationship building, and attempts to acclimate ourselves to some sort of normalcy. Yet at the same time, each night as I climb into bed [and into my sleep sack], I am in disbelief at how fast the day has passed.
It's a crazy feeling, realizing you've just embarked on this life changing experience — one that feels more powerful than you can possibly wrap your head around. You can see the dots coming into view but the only way to see how they connect is to remain fully present.
So, that's what I am doing.
Trying my best to be fully present.
Attempting to be all there, wherever I am.
Mindfully soaking in each moment, so that I can connect the dots and consciously open my awareness to discover whatever grand plan the universe is trying to reveal to me.
 
Be Gentle
I thought I would go into Remote Year updating my family and friends constantly via fully detailed blog posts, daily Instagram photos, and frequent Facetime calls and texts. Yet as I walked through Old Town Split on our fourth night, being led on a tour by one of our local leaders, I watched as my fellow Remotes all took the same picture in each location we stopped to learn about. And as I fought my instinct to take out my phone and join them, I realized how much more meaningful it was to just take in the sights with my own eyes. To listen to the sounds around me. To really feel where I was so that I could capture a memory that would last longer than any picture ever could. <<Plus, we have a bomb ass photographer named Leujay in our group who has so graciously offered to share his pictures with us, so why compete with those skills?>>
It was in that moment that I realized I needed to be gentle with myself. I would write a blog post when it felt right. I would take and post pictures when I felt like it. And I would forgive myself when I fell back into being a millennial and posted #allthethings on social media instead of connecting with my fellow Yugens.
And for all those that have reached out, sent loving texts, or inquired about my experience, I hope you'll be gentle with me too. I am usually not one who fails to respond or forgets to reach out, but I am currently navigating a whole new world and trying my best to remain fully present so that I can discover how to make a bigger impact in the world.
I am so grateful for all of the love and support I've received from everyone in my life. I am carrying it with me wherever I go and hope to make you all proud by creating a ripple effect as I spread that love and support to others throughout the world.
Sending you all love and looking forward to connecting more as I settle into this new life and establish a better routine.
In the meantime, check out below for a few photos from our first week AND an awesome video from our group boating day!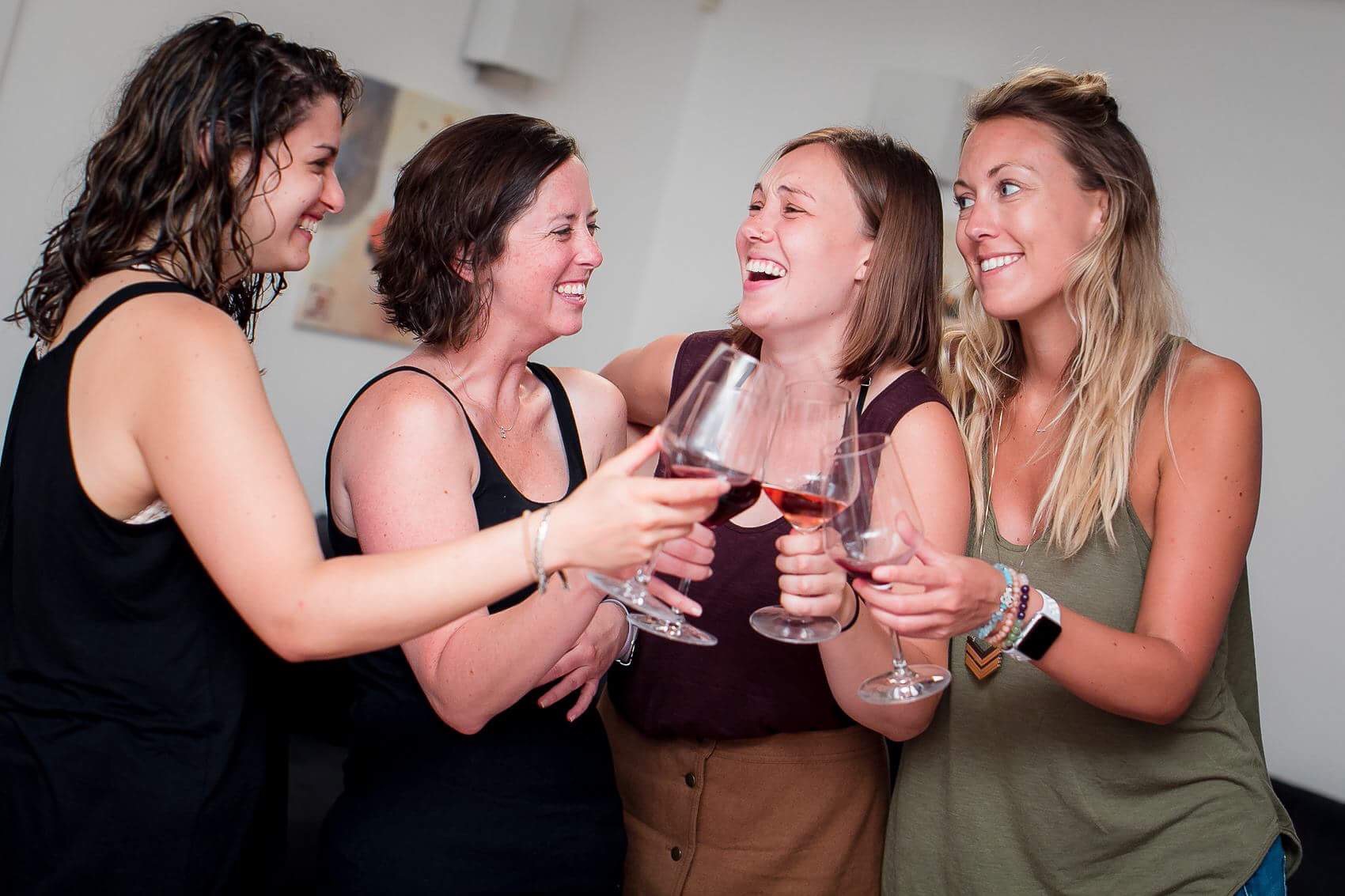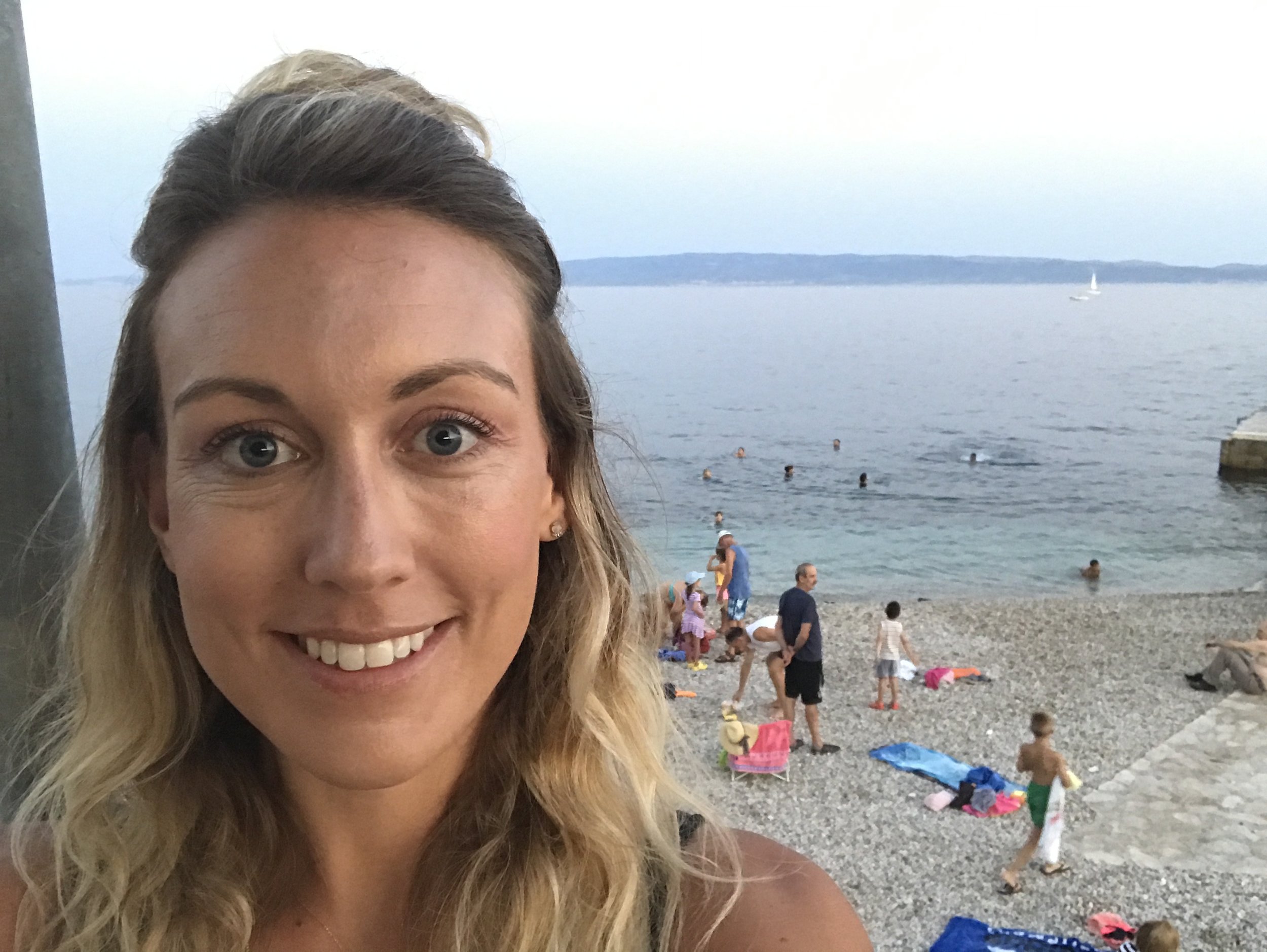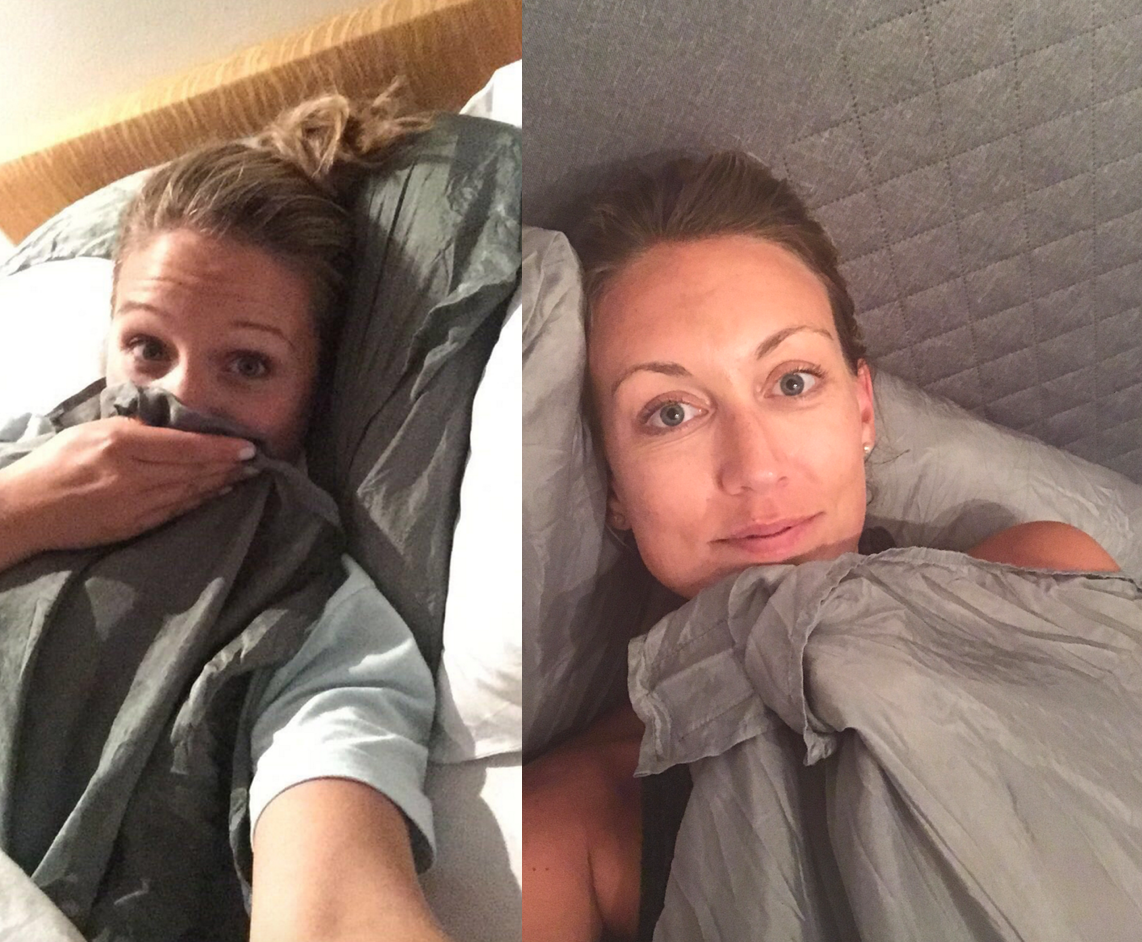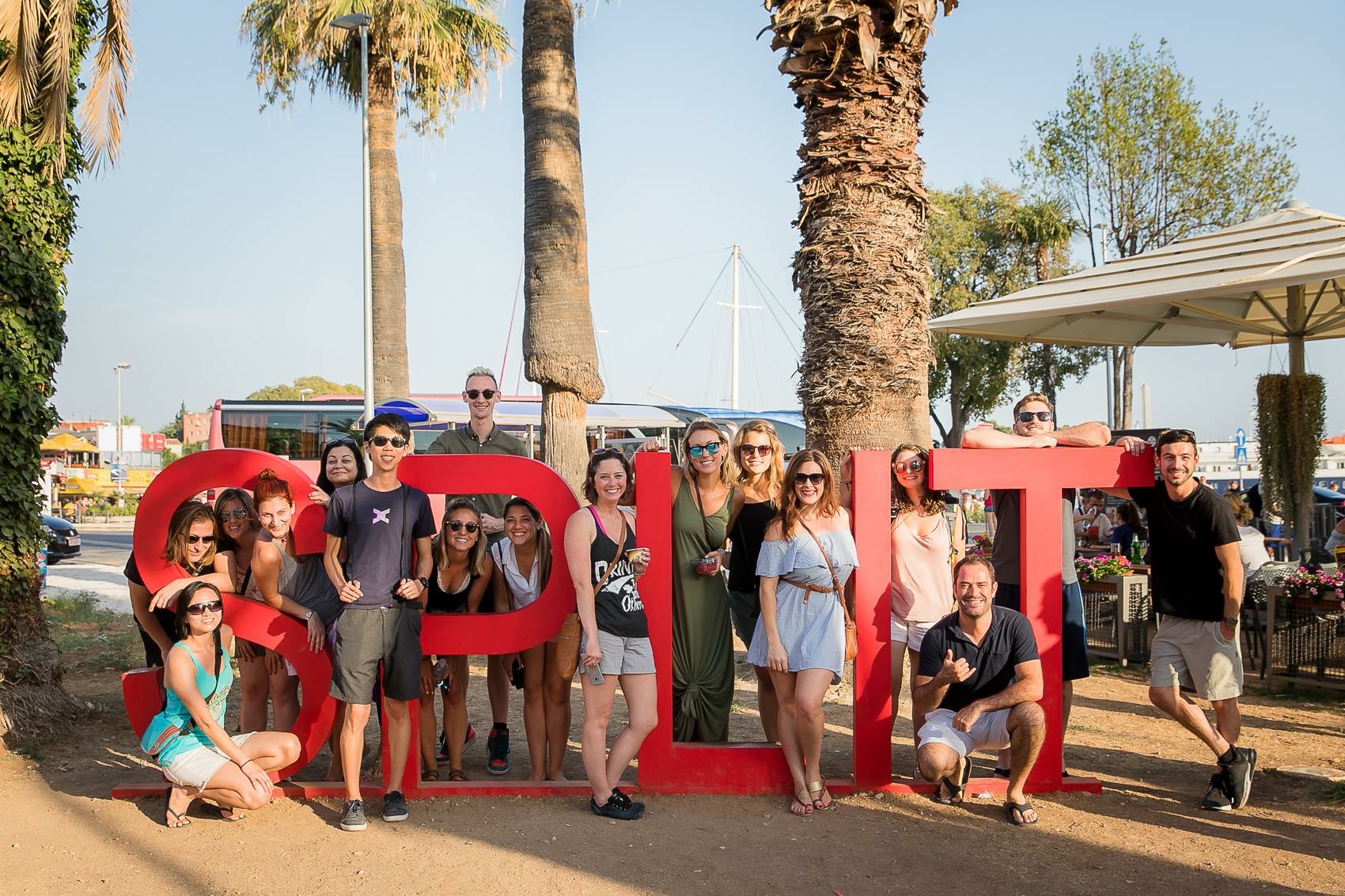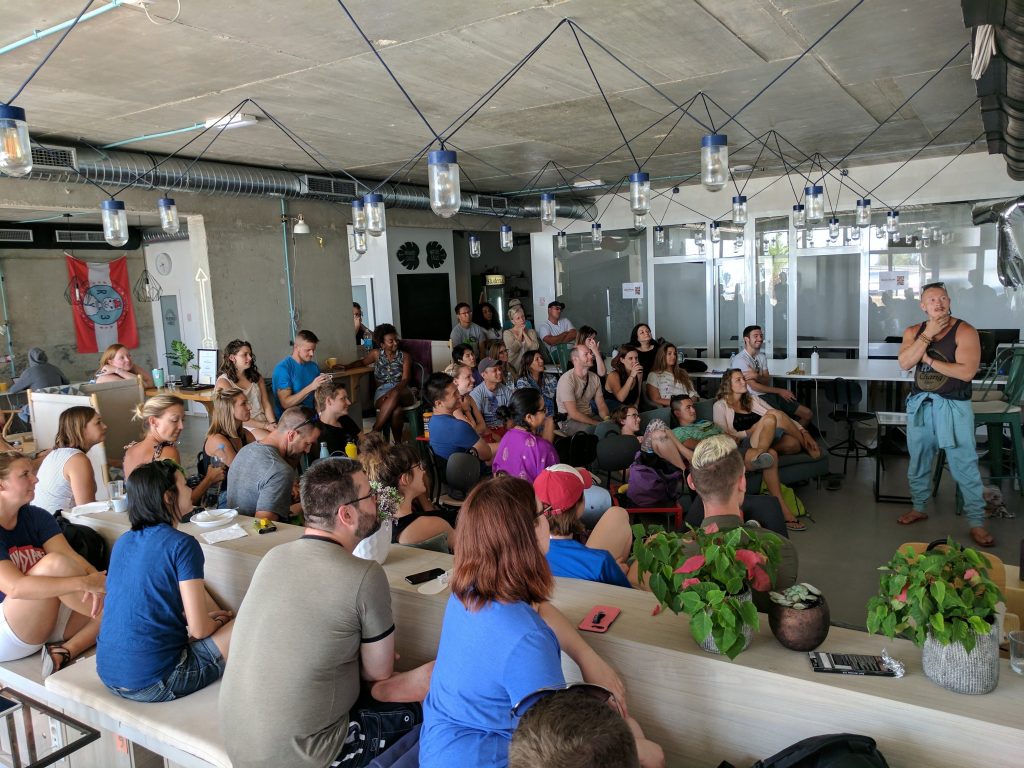 Special thanks to Leujay, his camera and drone skills, and his awesome vlog for capturing #allthefun. There's a 99% chance I'll share his vlog more frequently than writing my own posts, so be sure to subscribe to his YouTube channel to stay up to date on all of our awesomeness!
Like what you read? Subscribe to receive updates!